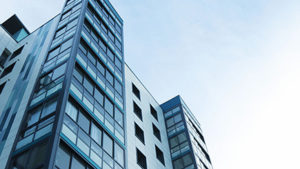 In 2017 Save the Student found that 65% of students have experienced serious issues with their accommodation. Particularly, maintenance issues such as damp, lack of water/heating, security issues, PEST control, and even maintenance companies showing up without notice. To help landlords that are letting out student accommodations, we have put together our top maintenance tips.
Handle student accommodation repairs as soon as possible
Small maintenance issues can soon escalate if not dealt with. For example, a small bathroom leak can soon cause damage flooring and other items, resulting in a costly repair. It is vital that all maintenance issues are dealt with efficiently. Therefore, you need a maintenance company that are able to respond quickly, whilst providing a skilled and reliable service with just one call.
Look out for a planned and reactive maintenance service
As discussed above, you need to find a maintenance company that can provide a fast and reliable service. Regular property inspections will help identify any maintenance issues that could get out of hand. A schedule of planned maintenance can help get properties in a good state of repair to minimise the need for reactive maintenance.
Student accommodations can be complex
With hundreds of students living in one place at one time, it can be a very difficult site to manage. With countless bedrooms, kitchens and communal areas. Naturally, there are going to be multiple maintenance issues occurring on a regular basis. Therefore, you will need a property maintenance service that can resolve multiple maintenance issues all at once.
Overall, a number of maintenance issues can occur around student accommodations and they need to be dealt with quickly. At ADC we are able to respond quickly to any maintenance issues you may have. We have established a fantastic reputation for providing planned and reactive maintenance solutions for student accommodations around the UK. With our project management service, multiple maintenance issues can be resolved with one call, rather than managing multiple tradespeople.
You can call on us for any maintenance or repair issues to your student accommodation. See our latest student accommodation case study for an idea of what we can do for you. Or, contact us on 01924 400056 for any planned or reactive maintenance service.